SilverHart's team of experts includes professionals qualified as expert witnesses on duty to answer your questions. Join or Login now for unlimited access to the best in the business.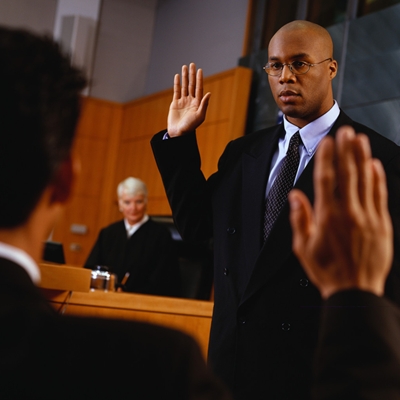 What Is An Expert Witness?
An expert witness is someone the court recognizes as having specialized education, training, experience, or skill in a subject above that of an average person. The degree of expertise is such that others accept their opinion as officially or legally accurate.
The expert witness may be called upon to give an opinion about facts known or physical evidence of a nature critical to the outcome of a hearing. Experts may be rebutted, and more often than not it is their reputation that is attacked more so than their mere opinion.
Role Of An Expert Witness
The basic role is to add a level of verification or validation for items or topics foreign to the court. Doctors may further describe a cause of death, a psychiatrist may discuss degrees of sanity, a technician may explain why something did or didn't operate properly or a firearms expert may explain a bullet's trajectory.
Each party may call expert witnesses to refute each other's witness. The courts place a high value on the expert, and in the event of illegitimate or illegal conduct such as perjury, there are serious penalties against the expert. While they do provide additional information critical to a case, they are sometimes seen as hired guns, willing to work for whoever pays the most.