SilverHart's team of experts includes firefighters on duty to answer your questions. Join or Login now for unlimited access to the best in the business.
Turnout gear is what firefighters wear to battle blazes, give aid to car accident victims, and assist other agencies with various tasks.
While the outer jacket is what most are familiar with, it's the rest of the uniform that is seldom seen or known.
There are three layers involved – the thermal liner, the moisture barrier and the outer shell.
The Thermal Liner
This layer has greatest impact on reducing the stress associated with a fire's heat by providing thermal protection. This layer traps air in or between layers of nonwoven material quilted to a face cloth fabric. The thermal and moisture layers combine to provide about 75 percent of the protection for the firefighter.
The Moisture Barrier
This mid-layer protects the firefighter from water, chemicals and viral agents. It's made of PolyTetraFluoroEthylene (PTFE) which is a permeable film barrier laminated to a flame-resistant material.
The Outer Shell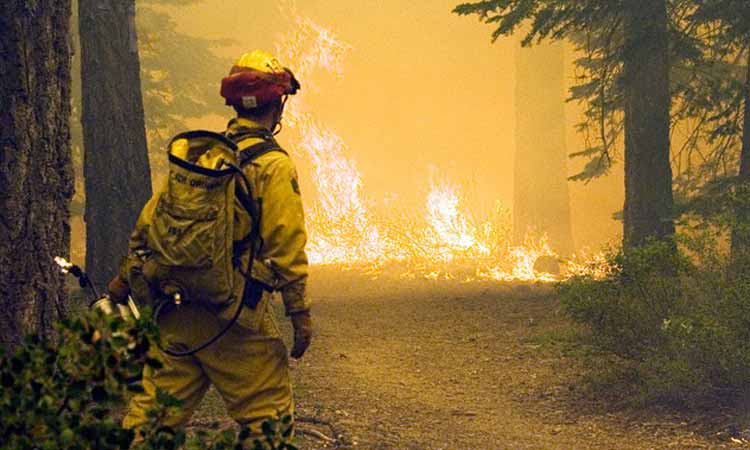 This is the first line of protection from the heat by providing flame resistance and maintaining the effectiveness of the other two liners. It also protects the firefighter from cuts and abrasions from debris or building materials. While this provides the least amount of thermal protection, it is an important piece of th entire ensemble.
Personal Clothing
Firefighters must also carefully choose which clothes they wear beneath the three layer system. Some fabrics attract heat or melt, while cotton base layers remain neutral under thermal stress.
NOTE:
The National Fire Protection Association's 1851 Standard on Selection, Care, and Maintenance of Protective Ensembles for Structural Fire Fighting and Proximity Fire Fighting governs turn out gear standards.
NFPA 1851 mandates that an advanced inspection of all personal turnout gear be conducted at a minimum of every 12 months or whenever routine inspections indicate that a problem may exist.